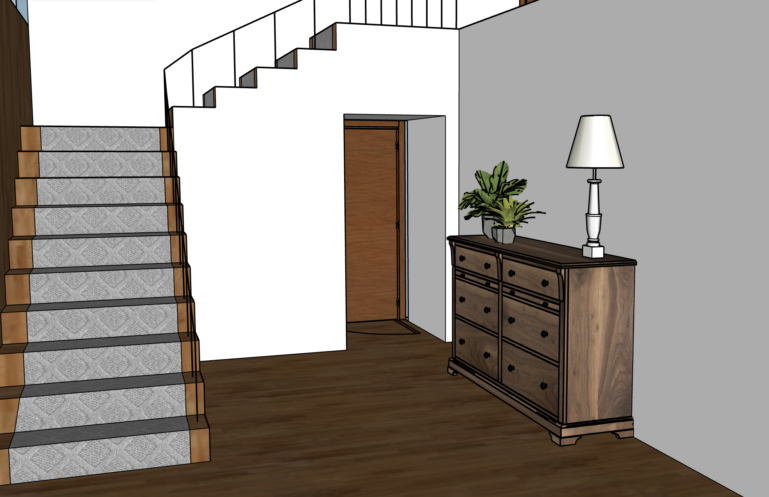 Project Summary
For my march madness project, I decided to create a house on an online platform called sketchup. When I was deciding what to do for this project, I thought about all of the things I am interested in and how I could incorporate them into a project. While doing so, I realized that this would be the perfect opportunity for me to learn more about creating houses and the design process that goes into it, by trying to create a house myself. The first became interested in home design from watching the tv channel HGTV. This channel showed me all of these amazing houses and how people were able to transform them. I soon became very invested in the shows. Through this project, my goal was see if I personally enjoy creating and designing a house or if I just like to watch the experts on tv.
In order to complete my house, I used an online platform called sketchup where I was able to 3D design my own house. As I spent quite a bit of time learning how to use the program, after a lot of trial and error I was able to get a decent house. I first started by brainstorming and gathering inspiration from other houses. From then I created many different floor plans in order to create a structure for my house, and finally I just built it, making changes as I went along and ran into various problems.
Overall, this project was much more difficult than I expected as it came with many challenges, however I feel that it really allowed me to see what it is like to design a home and how much effort and work it really does take.
Project Images