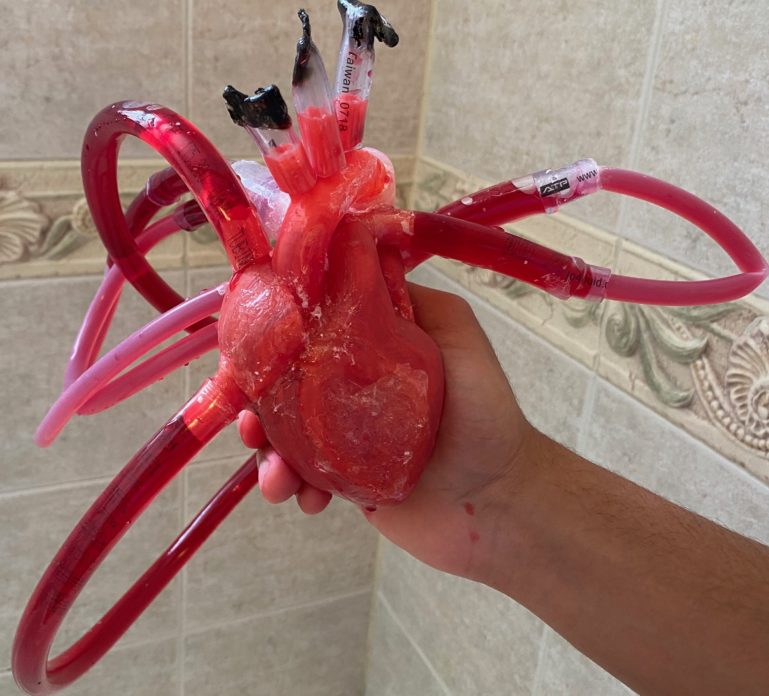 Sahil Shah
Project Summary
The Human Heart is an extremely important organ that a lot of students don't understand. The goal of my project was to make a topic as complex and confusing as the anatomy and physiology of the Human Heart simpler so that students can better understand it and enjoy learning about it. My project is composed of two parts, the human heart part, and the pulse part.
The human heart part includes a 3D printed model of the heart that I designed, a pump I built from legos, and tubes and pipes representing veins and arteries. In the pulse part, I used an Arduino board, a pulse sensor, and a computer to enable someone to view their bpm in real time on my computer.
Elevator Pitch
Additional Information
I designed the model using various computer-aided designing softwares. The material used for printing was Thermo Polyurethane (TPU). TPU is a type of flexible filament which allowed for the heart to be fully flexible. There was no infill allowing the interior to be completely hollow. Atrioventricular Valves and Semi Lunar Valves were not a part of the interior design. The Inferior Vena Cava was printed separately and manually attached.