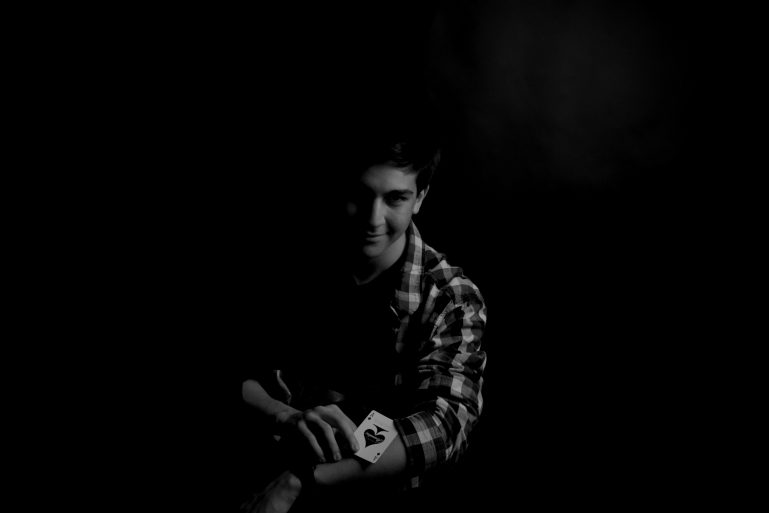 Project Summary
Max Makes Magic!
When I started my MM project in September, I generated a driving question. I wanted to create a Magic Routine, completely original and full length, which was something I had never done before. I have been interested in magic for my entire life, but have only been practicing since 8th grade. In that time, I had only ever learned preexisting magic tricks  (often off of Youtube or some other websites) and had always wanted to try and make my own. The opportunity for this finally presented itself with this project, as I now had the time and skill to do so.
 My early phases consisted of researching, mainly finding and reading books or watching videos. In addition to this, I also spoke with some people who have been practicing magic for a long time and had experience with originality.
The next step was to begin drafting. Though possibly cliche, I decided I would format my trick in the style of the Ambitious card routine (a basic trick in which the card keeps coming back to the top, often done in several phases with each phase being more impossible than the previous) as I felt it was one of the best effects while still leaving much room for creativity. I began drafting my script and edited it heavily along the way. I would say this is also when my first challenges started becoming present. Both finding moves that I could do and stringing them together became difficult. Furthermore, finding a flow was a challenge at first. These were both resolved with practicing the actual routine, however.
All this work takes me to the final community week, in which I made final revisions to my script and filmed the performance. Despite all my practice, getting one good take was a challenge and took several hours and many reshoots. Despite this, however, I have finally ended up with a finished script and a video performance of my original routine.
Project Images