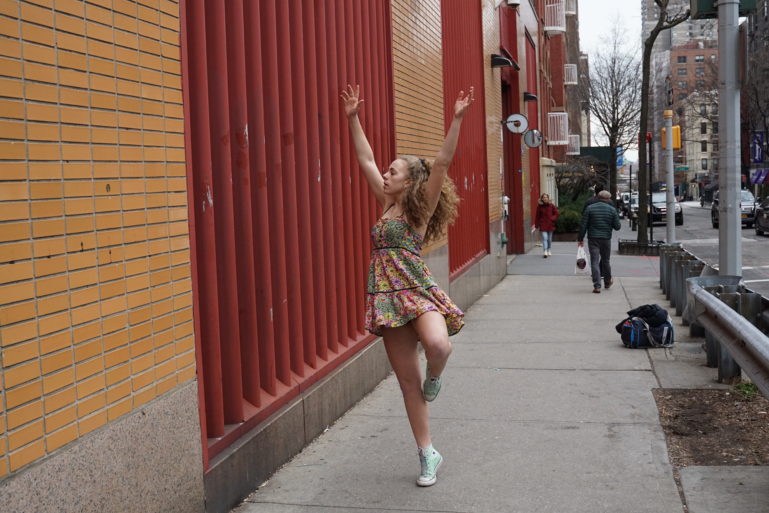 Project Summary
I created a dance video influenced by the life of Martha Graham. I learned one of her solo pieces titled "Deep Song", and researched her life in NYC. I chose six different locations around Manhattan that were significant to her career and her company. I then performed the choreography in each of the locations and created a video. The six locations include the first theatre in NYC that showed Graham's work, as well as one of her current studio sites. I danced on the sidewalk in front of the buildings and edited the footage together to create one video that combines both the history of Martha Graham's career with my modified version of her choreography.
Elevator Pitch
Dancing in the Footsteps of Martha Graham
Additional Information
The video begins across the street from the Martha Graham Center of Contemporary Dance. It is on E 63rd street and said to be the last studio in NYC Martha Graham taught in. The next place the video cuts to is a bench next to the Ziegfeld Theater. The original theater (next door) was one of the last places Graham's work was shown while she was still alive. The third location in the video is a beautiful garden about half a block away from the Neighborhood Playhouse building. The Neighborhood Playhouse School of the Theater, which is shown next, is very connected to Martha Graham and her dance company. Martha Graham was even one of the teachers for their very first theater class. Although the next location is in front of a CVS, it was once the place of the Greenwich Village Theater. After switching locations some more, a closer up view of the Martha Graham Center of Contemporary Dance is shown. The last place used is in front of a construction site. This land was once occupied by the 48th Street Theater. This was the theater where Martha Graham presented her first independent concert in New York City. The video continues to switch between each of these locations while connecting the history of Martha Graham to her choreography.